2019 ECS Tennis Classic Tennis · Any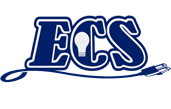 Tournament Events
Men's Open Singles - Starts Saturday 8am at East HS
Men's Open Doubles - Starts Saturday 3pm at East HS
Men's 4.0 Singles

*

- Starts Saturday 8am at West HS
Men's 4.0 Doubles

*

- Starts Saturday 3pm at East HS
Women's Open Singles - Starts 11am at East HS
Women's Open Doubles - Starts Saturday 3pm at East HS
NEW THIS YEAR
- $5 DISCOUNTS FOR 2019 PAID MEMBERS (JOIN HERE)
- $5 DISCOUNT FOR EARLY BIRD REGISTRATION BY JULY 12
Cost
Event
Entry Fee
Men's Open Singles
$45
Men's Open Doubles
$50 per team
Men's 4.0 Singles

*



$30
Men's 4.0 Doubles

*



$40 per team




Women's Open Singles
$30
Women's Open Doubles
$40 per team
Mixed Doubles - All Levels
$15 per person or FREE with entrance to two other events.




* Players with NTRP Ranking of 2.5 - 4.0.

After your registration process is complete, you will be sent an invoice within 48 hours. Please pay online before event.

Prize Values: Cash Prizes for Open Singles/Doubles and Open Runner-Ups. Cash Prizes for 4.0 Singles and Doubles winners.
| | |
| --- | --- |
| Estimated Payouts | |
| Men's Singles Open 1st | TBD |
| - 2nd | TBD |
| Men's Doubles Open 1st | TBD |
| - 2nd | TBD |
| Women's Singles 1st | TBD |
| - 2nd | TBD |
| Men's 4.0 Singles 1st | TBD |
| - 2nd | TBD |
| Men's 4.0 Doubles 1st | TBD |
| - 2nd | TBD |